Asia-Pacific region's most important professional audio-visual and information technology exhibition - 2016InfoComm China has come to an end, Restmoment Electronics in this exhibition can be described as a big shine. From the national conference system industry businesses, manufacturers gathered here, sharing information. As one of the well-known enterprises of this exhibition, Restmoment Electronics launched the most advanced technology and products at the exhibition, becoming the focus of the exhibition.
The exhibitions include: Lifting Conference System RX-6800, All-digital Simultaneous Interpreter Translation System RX-E9264, Independent Double Translation System RX-E9002XP, Digital Infrared Education System, etc. The industry's leading products in the industry.
Current 2016InfoCommChina exhibition, Restmoment is the most eye-catching industry's first lift-type conference system RX-6800 series, manual control, group control of the control is a major highlight of it, with the mark up and fall , Aluminum alloy embedded design, in the real meeting is also played a practical, while showing the technical strength of Restmoment innovative design, but also attracted many viewers have come to understand the practice.
The debut of the new translation station is also one of the highlights of the exhibition, which is mainly to show the operation and application of the translation station to the exhibitors. So that exhibitors can understand the importance of the existence of translation platform. Not only to integrate the nature of the translation process of the meeting, but also help participants to understand the meeting, familiar with the conference language, for the participants to bring great convenience.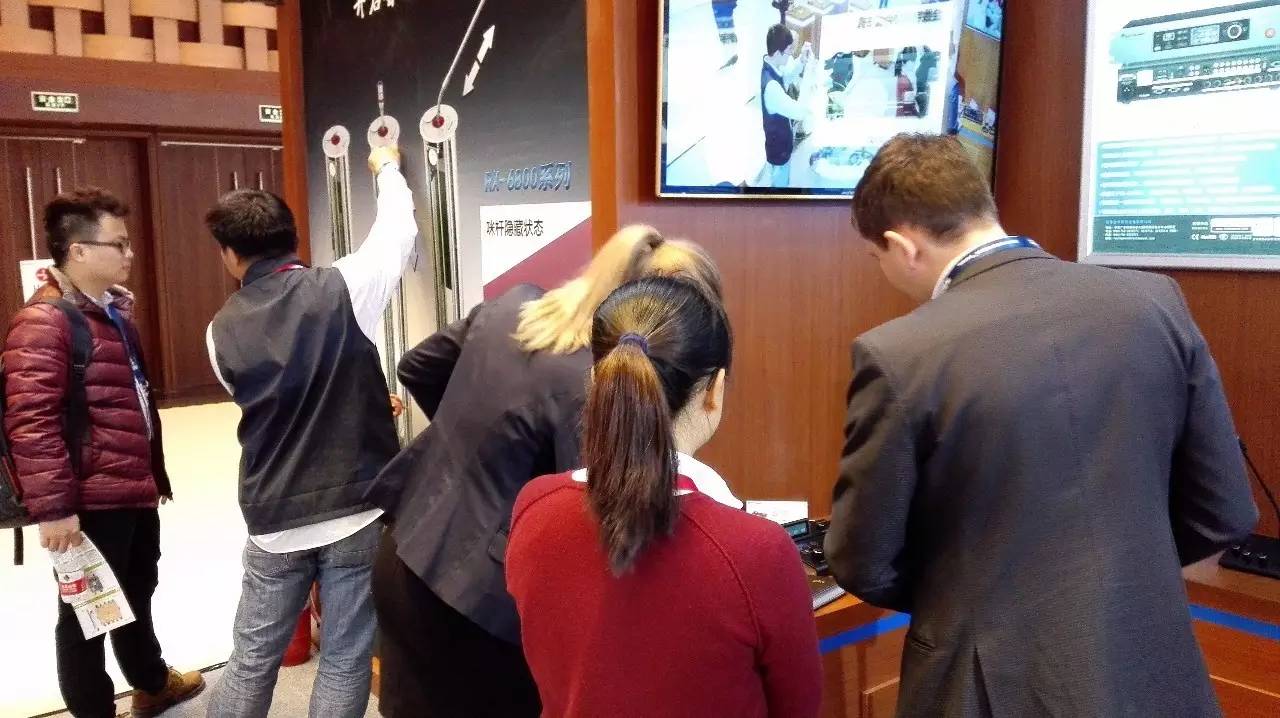 At the exhibition site, exhibitors gathered at the Restmoment booth to experience the application of Restmoment's products, especially the Restmoment Infrared Education System, the industry's first lift system, multi-function translation system, all-digital simultaneous interpretation translation system Exhibitors are well received, we have the product performance, installation and powerful features have been praised.
Restmoment as the leader in the conference system industry, has been walking in the innovative technology, focusing on the quality of the road, from traditional meetings to intelligent meetings, Restmoment's research and development and innovation capabilities continue to increase, Restmoment's business and market are constantly expand. In the future, Restmoment will fully integrate the resources of the industry in order to provide convenient and intelligent conference system services based on the full range of areas to expand the conference industry to achieve shared system functions.