Congratulations to Restmoment won the "2017 Top Ten Digital Conference Brand Award."
As one of the most authoritative awards in the industry, "2017 Top Ten Brands of Digital Audio Visual Engineering" has been successfully held over ten years. This year's selection is over 60 days, selected by the manufacturers, design institutes, distributors, contractors, end customers, media practitioners generated a ballot by secret ballot list; by the digital audio and video engineering industry's leading experts on the finalists of the products R & D strength, market share, customer satisfaction and many other indicators of a comprehensive assessment, the final list is out, and this is undoubtedly the ultimate recognition of the overall strength of the winning brands. In the end, with a 19-year digital conference experience, Restmoment won the "2017 Top Ten Digital Conference Brand Award" with a complete product line, independent core technologies and a good user experience.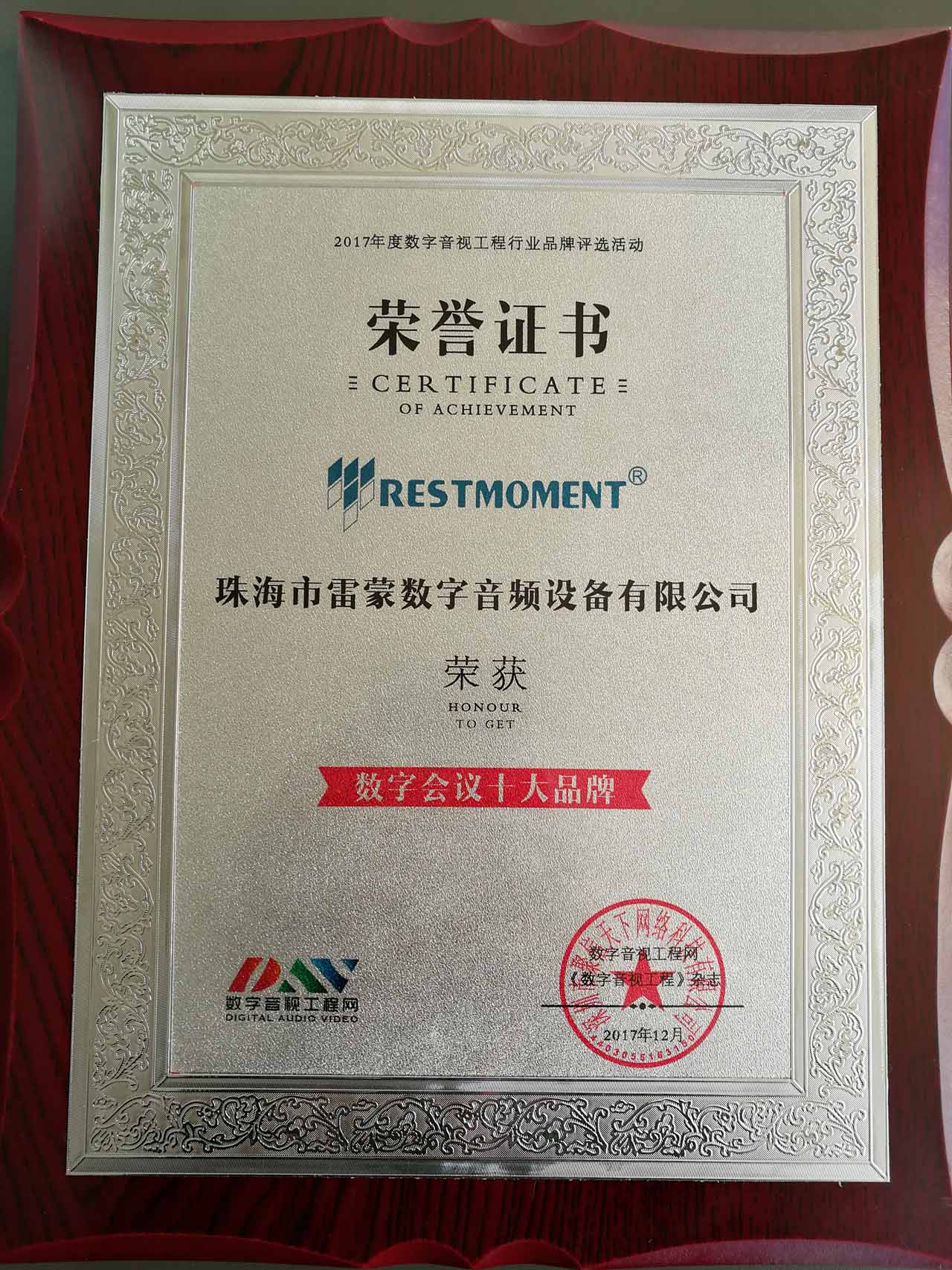 While most digital conference brand companies are still in the process of selling a single product to meet the single needs of users, Restmoment has taken the lead in completing the R & D of the full range of products, maximizing domestic and foreign markets, products and services, Construction of product lines into the corporate culture. In this 19 years of development, Restmoment already has nearly a hundred patents, Restmoment all the products are self-developed, with their own core technology.
Since its inception and development, Restmoment has been 19 years, from the initial to brilliant, has undergone the development of digital conference development, prosperity, competition complete, almost all of the enterprises preserved in the digital conference industry Benchmark companies, won this award, is deserved. Product update iteration, technology leadership, manufacturing, user experience and other social values and application value, which is valued by the digital audio and video engineering network, was officially awarded Restmoment Electronics "2017 Digital Conference Top Ten Brands" Award .