current digital conferencing system has good performance and extended configuration, including display, speaking, discussion, voting and other functions. A lot of "white" procurement conference system only know to see the brand and the appearance, then simple function. They think the meeting system is very simple, nothing more than functional, no problem if the quality of the pickup is OK. Nevertheless, we must carefully select some, good steel used in the blade, a procurement to solve all the problems of conference rooms.
Restmoment Digital's digital conferencing products, original all-digital conference technology, different performance, support for a wide range of formats, compatible with a wide range to improve meeting efficiency. We recommend Restmoment Electronics " Top products", to solve conference problem.
RX-D/C3000 unit +RX-M3000/V controller
Corporate meetings are mainly to solve the problems encountered in the work, the election of a good conference system products is particularly important, but also play a multiplier effect. With its easy-to-use, cost-effective desktop conferencing unit, the Restmoment Digital RX-3000 Series Economy Conferencing System offers significant benefits.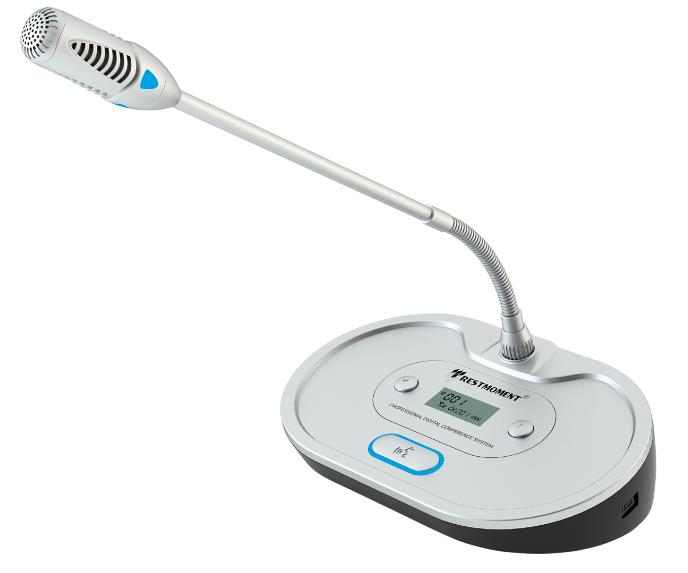 RX-M3000 / V series digital conference controller is the core component of Restmoment ADCS conference system. It is an important bridge to realize the intercommunication with conference unit and PC management software function module. Through the front panel five-dimensional navigation keyboard, with the 2.8-inch LCD display Screen, you can achieve the discussion of speech, automatic video tracking functions, It is the preferred product of small meetings.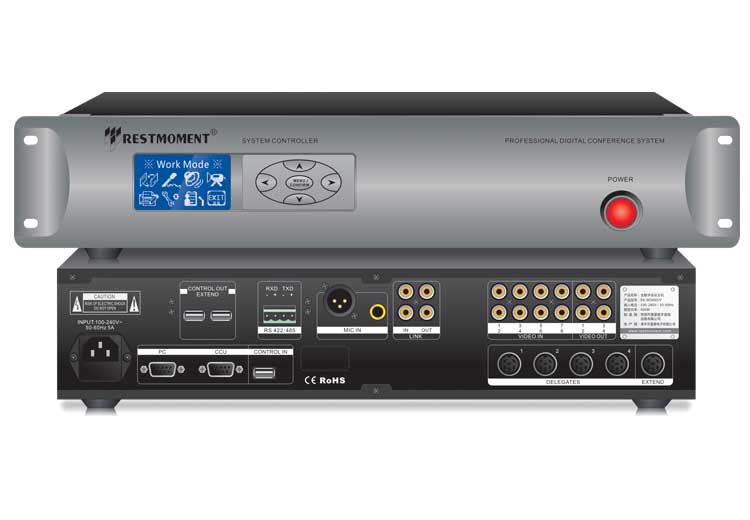 At the same time, stable performance, scalability. RISC embedded digital processing hardware architecture and independent research and development chips to enhance system speed and ensure system stability is the real all-digital conference technology, control and transmission are used digital signals, the system uses 6 Pin cable, long-distance transmission Unaffected, transmission distance reach 150M.
RX-D/C2861 unit +RX-HE2863 Trancesiver+RX-M2863/v controller.
All-digital 2.4G wireless conference controller is the core component of Restmoment ADWCS conference system. It is an important bridge for realizing the intercommunication with data acquisition unit, wireless conference unit and PC management software function module. Through the navigation keyboard of wireless conference panel, Display enables centralized control of all wireless conference functions.
There was a crosstalk when speaking in past, or when the presenter made an opinion, other speaking units would pick up some noises and so on, which affected the good conference environment. Restmoment uses advanced 2.4G wireless digital radio (PHSS) technology, anti-jamming power, more confidentiality. The main speaker is particularly important for equipment control during major conferences. The RX-D2861 series and RX-M2863 / V series conferencing systems are flexible and have a limited number of modes: First In First Out, Speaking Request Mode, Voice activated mode modes. When making the report of streamlining the meeting, you can set the time-limited mode, the chairman unit can limit the speaking time of the representative unit and effectively control the meeting time.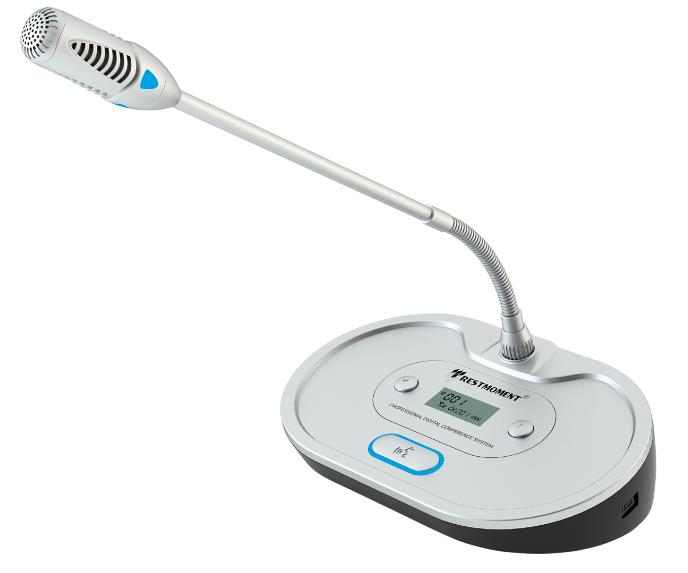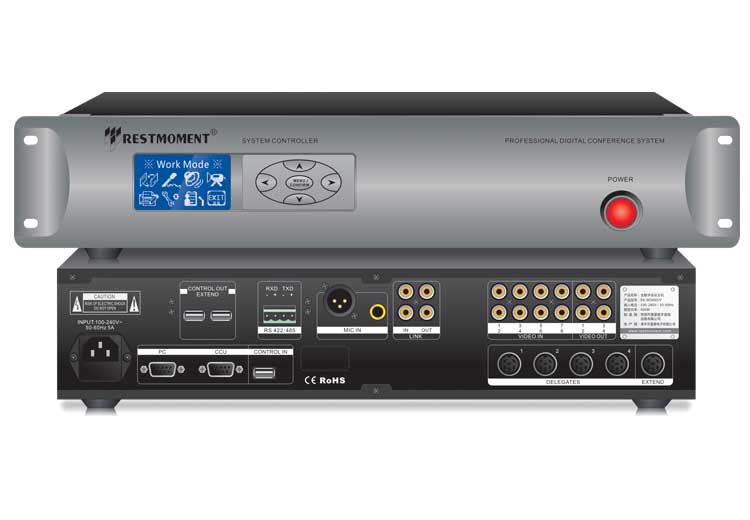 All digital 2.4G wireless trancesiver RX-HE2863 series With wireless receiving and wireless transmitter functions , two-way wireless transmission and processing of video tracking and voting functions, wall-mounted or ceiling embedded, rack-mounted installation of three kinds of installation, and installed in the ceiling of the conference room , Easy to install, not only beautiful, fit the ceiling sound environment design conference room, but also provides a stable signal to protect the smooth progress of the meeting.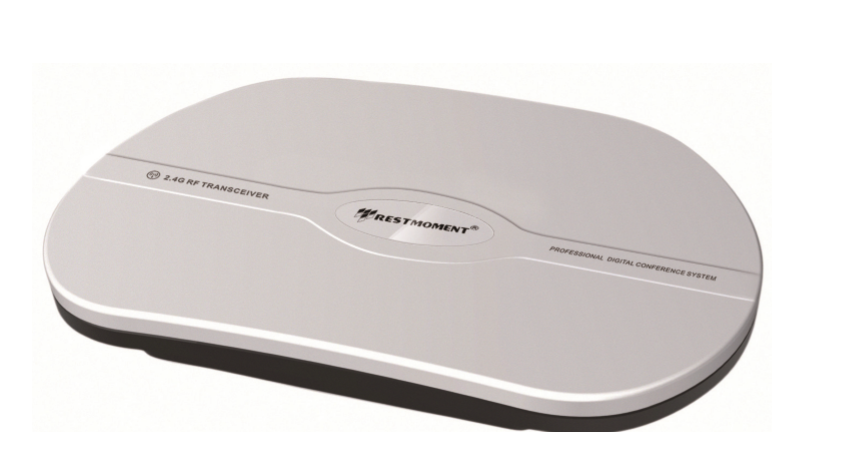 Now on the market, the traditional conference system functions are relatively simple, Restmoment Electronics accord accord to different needs of the conference, developed this digital conference system, not only provide a reliable, clear and easy to communicate high-efficiency conference system, more intelligent and humane design to bring more pleasant meeting experience, It is the first choice for small and medium enterprises.
RX-D/C6640 unit+RX-V3.3 controller
A perfect and mature multi-functional digital conference system has many functions to hold large-scale international conferences. It can meet the needs of various conferences to speak, vote, or translate. One of its distinguishing features is speed and efficiency. RESTMOMENT RX-6640 multi-functional desktop conferencing system is a functional conferencing unit,developed for modern high-level conferences, with simultaneous interpretation, high-fidelity speakers.
The RX-6640 conference system enables conference participants to participate in discussions, hear, request statements, etc., and can display and accept information on the screen and talk with other members through the internal communication system. Second, provide simultaneous interpretation function, to variety of large multilingual international conferences.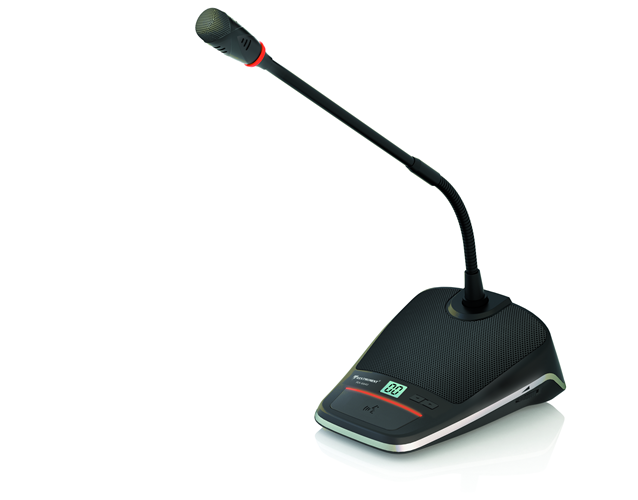 All-digital high-end conference controller RX-V3.3 take discussion, automatic video tracking, voting, simultaneous interpretation, conference recording functions together. It is the first choice for large conferences.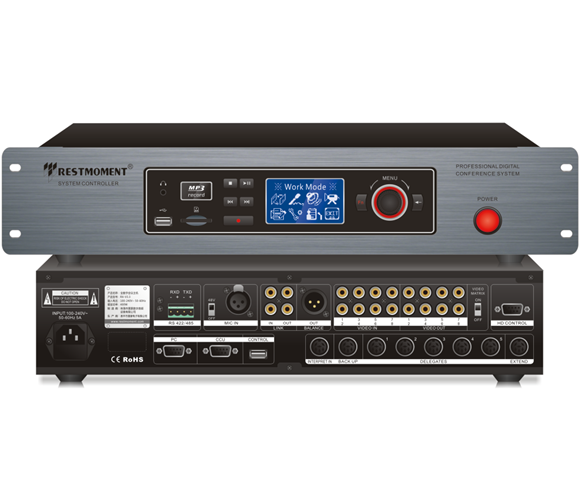 Postscript: In the homogenization of today, the product copy and paste is an indisputable fact , Restmoment electronic digital conference products to sell well, stand out in many products, which is the need for innovation, but not just technological innovation . Quality and perfect after-sales service system is also an important advantage, because of this, its partners around the world, product applications are numerous!